The quality of care provided here is unmatched. It becomes so clear how much they care about you and your health on your first consultation. We drive from Bremerton to Kingston (with no complaints) because we really love this office.
I love everything about Vintage Direct Primary Care. I feel that I finally have a doctor who knows me and my medical circumstances and who is treating me, personally. Appointments last as long as they need to in order that every issue is covered. I'm not being run through on an assembly line.
I feel a sense of relief, for through Vintage Direct Primary Care, I have found medical freedom.
I love that the first remedy isn't always just a prescription.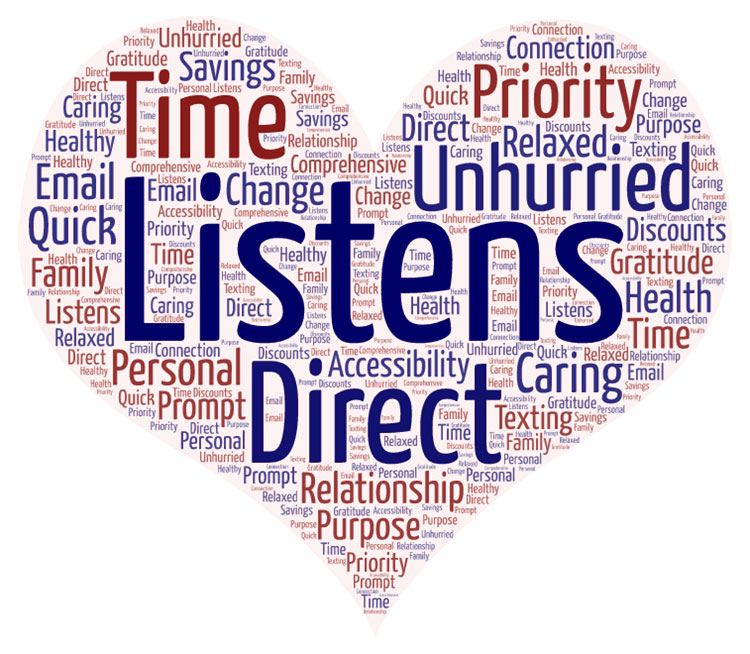 I am 71 and my husband is 86; unfortunately, we have a lot of health problems. I e-mail Dr. Lehmann at least once a week regarding the latest problem that has come up and I always receive an answer the same day, sometimes within an hour!
I like the on-site pharmacy. My meds are usually ready when I am with no other lines to stand in. I know the costs upfront and no haggling with coverage.
You cannot find this kind of personal care anymore in traditional medical offices. Vintage is doing a great service for many others in our community.
Timely appointments, small, quiet waiting room, friendly, knowledgeable staff, and ability to communicate via email.
Home visits, I think this is so important. I never understood why an elderly person that is really sick is expected to come to the Doctors office instead of the doctor coming to them.
I love the attention and the care they give the patients. Amazing service and affordable medicine. They have been able to help my needs in a very short notice and tight schedule.
Vintage Direct Primary Care is great!  It's like having a very good friend that looks after you and really cares what is going on in your life.  Vintage Direct is always looking for ways to improve their direct care of all patients.